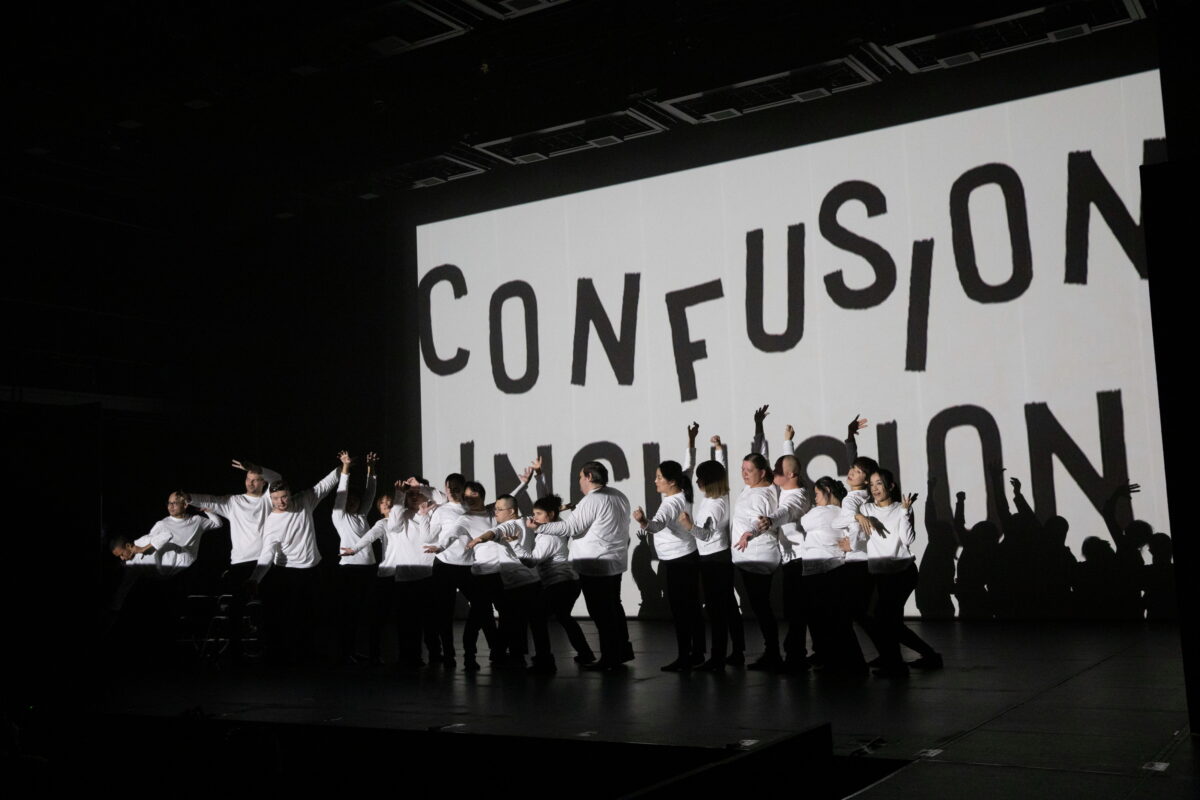 A face-to-face special dialogue between Australia, Nagoya and Tokyo!

Hello. I am Rena Hirabaru from mazecoze Laboratory in Tokyo, Japan.
Last year, I found out that Ms. Hikaru Yamaguchi, who works for the NPO (non-profit organization) POPEYE, is promoting a cultural and artistic activity called "CONFUSION INCLUSION.
I first met Hikaru about eight years ago. As she discovered a product, Musubi-Tie, which I was working on with a welfare center and said, "It's really nice!" She even took the item to an exhibition in Finland! She has since contributed and written to mazecoze Laboratory about performing arts events. She has accompanied me online for public interviews too.
Hikaru lives in Nagoya, and although I have met her only a few times in person, I respect her creativeness, energy, and willingness to pursue interesting things.
This is the project that Hikaru has been working on for over six years.
And the very name " CONFUSION INCLUSION" itself makes me so excited.
She told me "If possible, I would like to have a conversation with Claire, the organizer of Lutheran Services in Australia, with whom I have been working for many years. I'd also like to have a calm and relaxed look back with a third party's point of view." So, we had a face to face conversation between Australia, Nagoya and Tokyo in January 2022.
Special Talk Guests
Ms. Hikaru Yamaguchi(

Hikaru

)
Authorized non-profit organization POPEYE
Performing Arts Division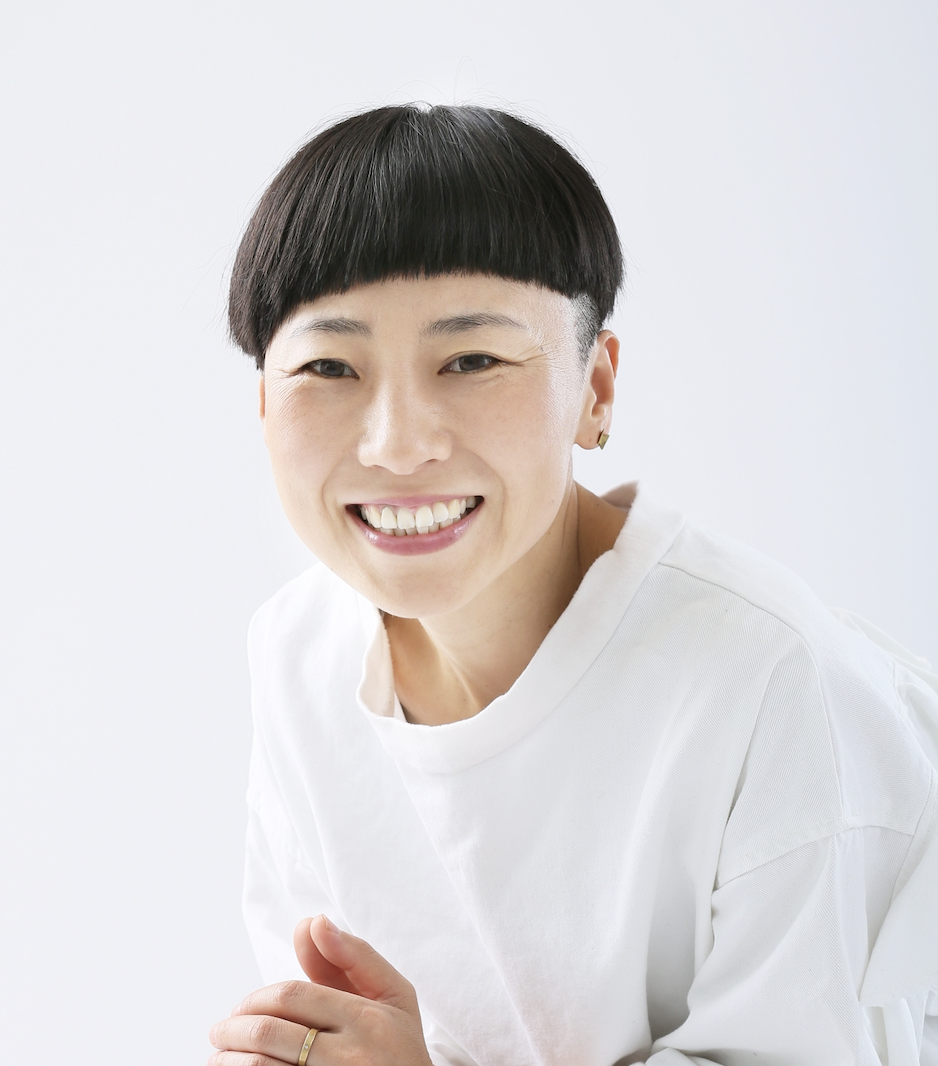 >About authorized non-profit organization POPEYE
Website/https://www.mo-ya-co.info
A welfare office located in Nagoya City, Japan. Provides a wide range of welfare services, including daytime activities for people with disabilities, group homes, helpers, and consultation services.

Ms. Clare Apelt (

Clare

)
Create Programs Advisor at Lutheran Services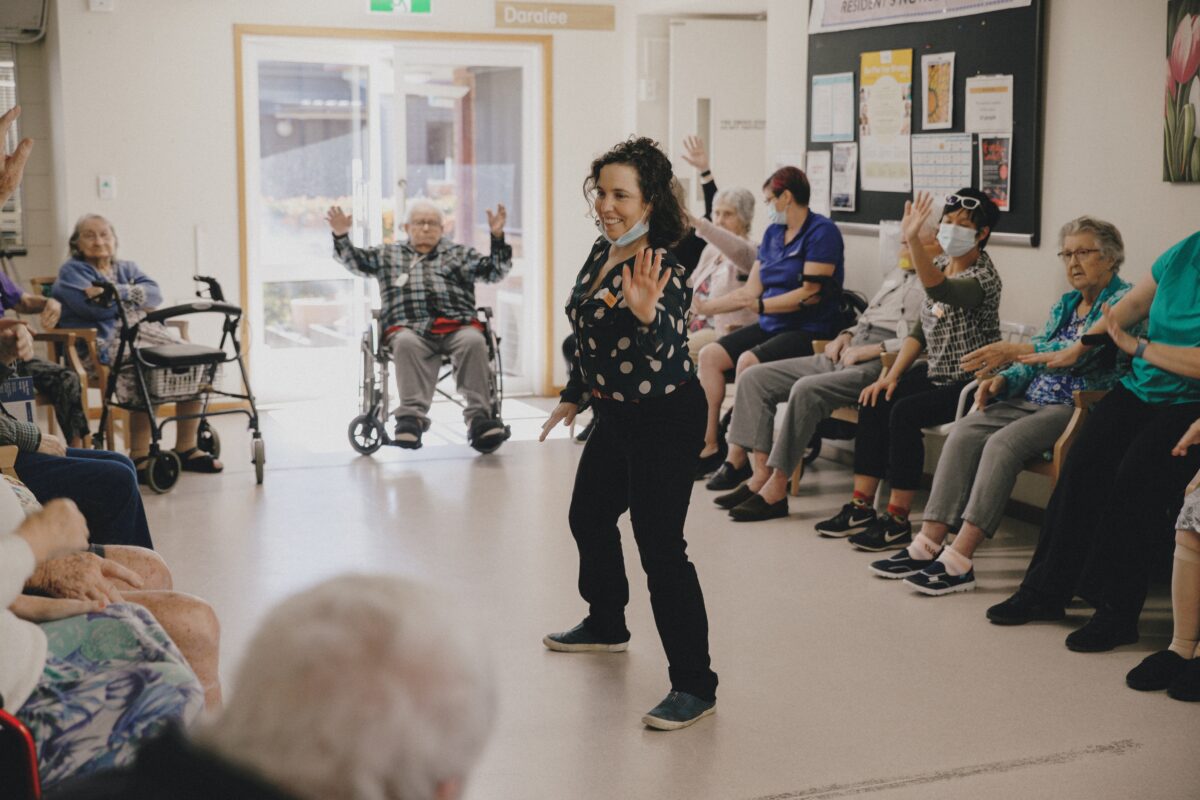 >About Lutheran Services
Website/https://www.lutheranservices.org.au
A welfare organization in Queensland, Australia.
The group has 12 service facilities, including shelters for people with disabilities as well as domestic violence survivors, and residential facilities for the elderly.
We are the team to create places where new interesting ideas are born!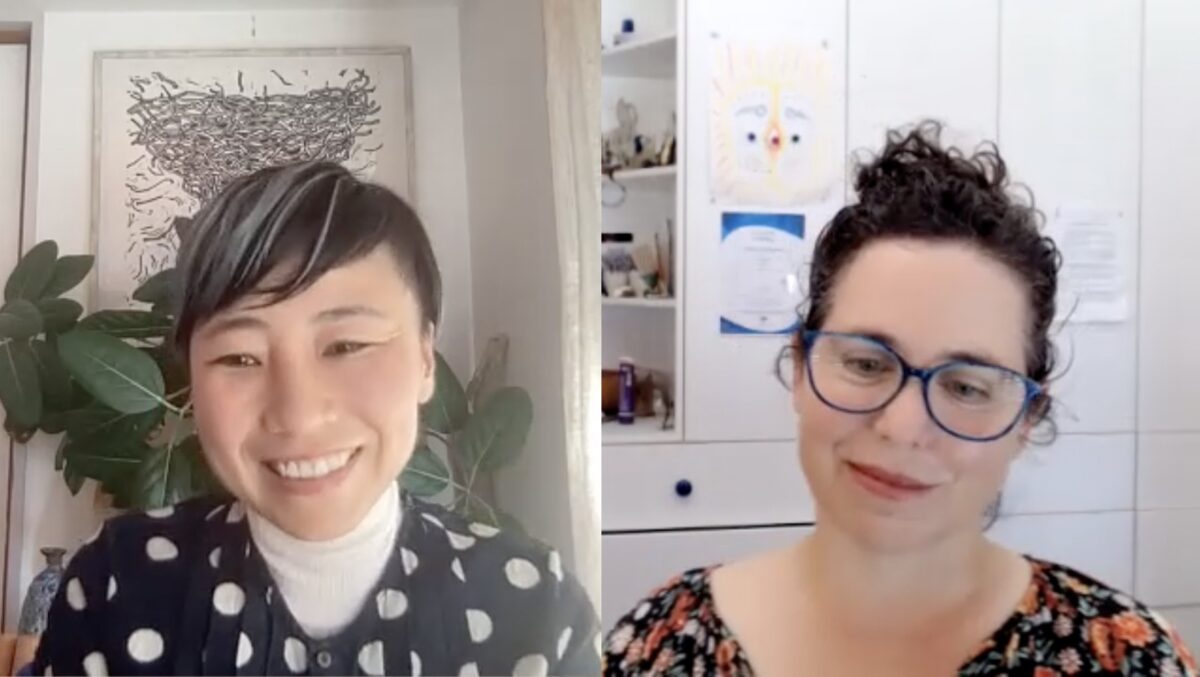 Rena
First of all, I would like you to share with us the activities of POPEYE and Lutheran Services, which you both belong to, and the values that you emphasize.
Hikaru
The NPO I work for, POPEYE, provides a variety of welfare services for people with disabilities. We value the Nagoya dialect words "MO-YA-CO", which means sharing with others, and we always try to interact and collaborate with other people in our activities. I would like to pursue the rich relationships and possibilities that arise from this process.
Now, we are working on a project based on the concept of "Welcome to MO-YA-CO TOWN," to create an experimental and welfare town planning project as a "MO-YA-CO TOWN" where people with disabilities can live independently in a familiar place.
We also focus on giving expression, with working on a wide range of genres such as fine arts, formative arts, performing arts, bands, dance, Japanese sit-down comedy, and imitation. I am mainly in charge of supporting those who have disabilities to do what they would like and creating opportunities for them to interact with people outside and make presentations.
Clare
Lutheran Services, which I belong to, is quite a big community-based organization. With the goal of keeping the door open to society for everyone, we engage in a variety of activities to develop skills and create interactions and friendships in order to stay connected to our society.
I am in charge of supporting creative activities. There are three of us in the same role, but it's a quite unusual position, and I think that's what makes Lutheran Services so special! We try to focus on how we can inspire creativity and bring about happiness, health and connections.
Rena
Claire just mentioned that Lutheran Services is community-based, but can we assume that its activities are almost the same as those of welfare services in Japan?
Hikaru
I am not sure about the details of the welfare system in Australia, but the Lutheran Services, where Claire belongs, is really large.
They have a nice home for the elderly and a shelter for women who have suffered domestic violence in a huge area of land.
They also provide welfare services for people with disabilities, and if you just look at that part of the service, it seems to be similar to the daily life care service we do here at POPEYE.
Clare
One of the reasons it is community-based is that it is not pursuing profit. Lutheran Services was originally started as a church and has grown into an organization of its own. Therefore, the values that the organization holds are the spirit of grace, generosity, and respect for others.
Rena
With similarities and differences, Claire is in the role of supporting creative activities at Lutheran Services, while Hikaru is promoting art activities at POPEYE. I felt that two of you have similarities in your work.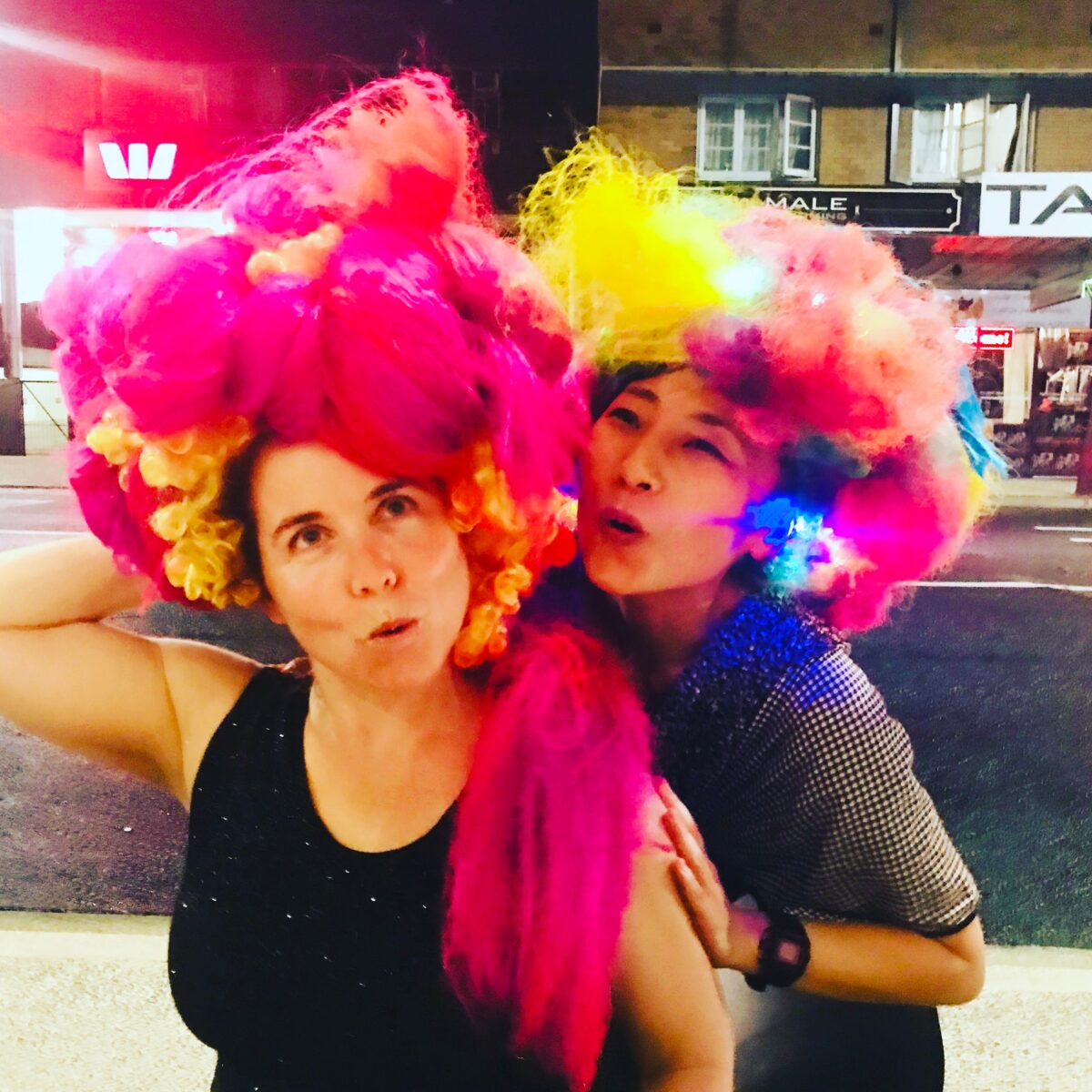 Hikaru
Yes, that's true. By the way, Claire is also an artist. She's a contemporary dancer!
Rena
That's nice! Hikaru also works as an artist, singing and performing, right? You're similar in that way, too! When and where did you two first meet?
Hikaru
At a small talk event at the Aichi Triennale in 2013, I got to know Crossroads Arts, an Australian arts organization that Claire was a member of at the time.
That led to the Lutheran Services, and now we are continuing this project together. From time to time, I am grateful for this wonderful connection.
Clare
I find that it is rewarding to make a society where everyone can participate easily through art, dance and theater. When I was still a freelance dancer, I met POPEYE and Hikaru in Nagoya and was inspired by them.
Rena
A very happy encounter between two people who are both artists and in the field of welfare has motivated you to carry on with your project.
A mess may lead to inclusion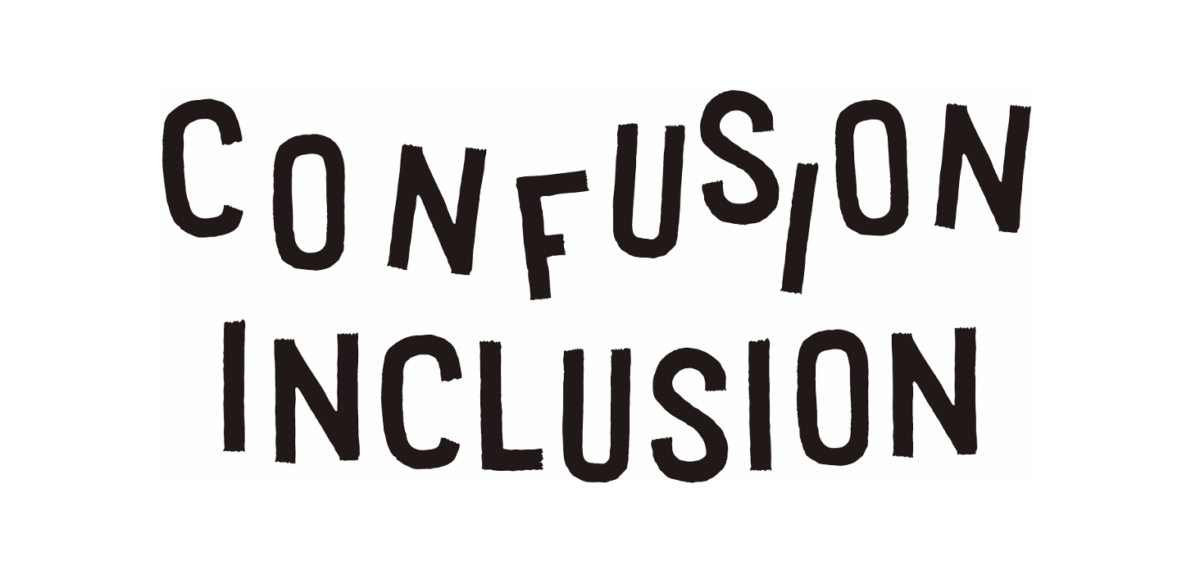 Rena
Now, I'd like to ask you about "CONFUSION INCLUSION." Let's start with the concept of the project.
Hikaru
"CONFUSION INCLUSION", as the name itself says, is a project that represents confusion and inclusion. Lately, there has been a lot of talk in the welfare industry about social inclusion. It is a very important thing, but I also have the impression that this "inclusion" is a kind of an approach like the majority "doing for" the minority.
I believe that inclusion is not only about gently embracing people, but also about the confusion that comes with interacting with others, understanding each other, and getting to know each other. We should not overlook that. Everyone gets confused when we get to know each other, so why don't we have fun with it? I think this is the challenge that may lead to the essential inclusion.
Rena
I see. I really agree that we will not reach essential inclusion if we avoid confusion, understanding, and sometimes conflict. How do you feel about this concept, Claire?
Clare
I really like the way POPEYE's works. When I first visited POPEYE, I felt that the partnership between clients and POPEYE was clear. They were passionate about participating in and being open with each other.
Both the support workers and the clients were dancing together, and I strongly felt that it was the perfect way to build a relationship each other. I think this shows the power of the concept of "CONFUSION INCLUSION."
Hikaru
I think it is important to practice reducing and jumping over social hurdles through repeated confusion and inclusion, and reflecting the true brilliance of each individual.
Covid-19 gave us a chance to face the issues that had been left behind.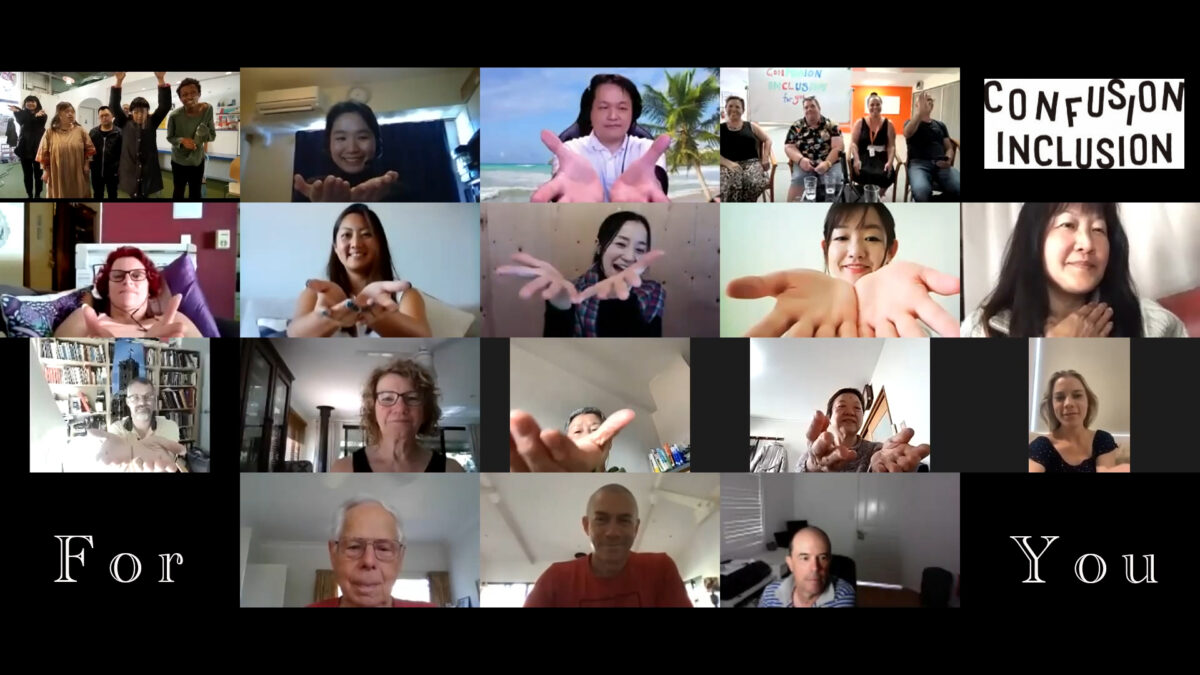 Rena
Can you tell us about the details of the "CONFUSION INCLUSION" activities?
Hikaru
The project started in 2016, and POPEYE's dance group Ugoku Karada (means moving body in Japanese) has been doing dance workshops and performances with Lutheran Services since 2017.
*An overview of the project and links to videos of the work are provided at the end of this article.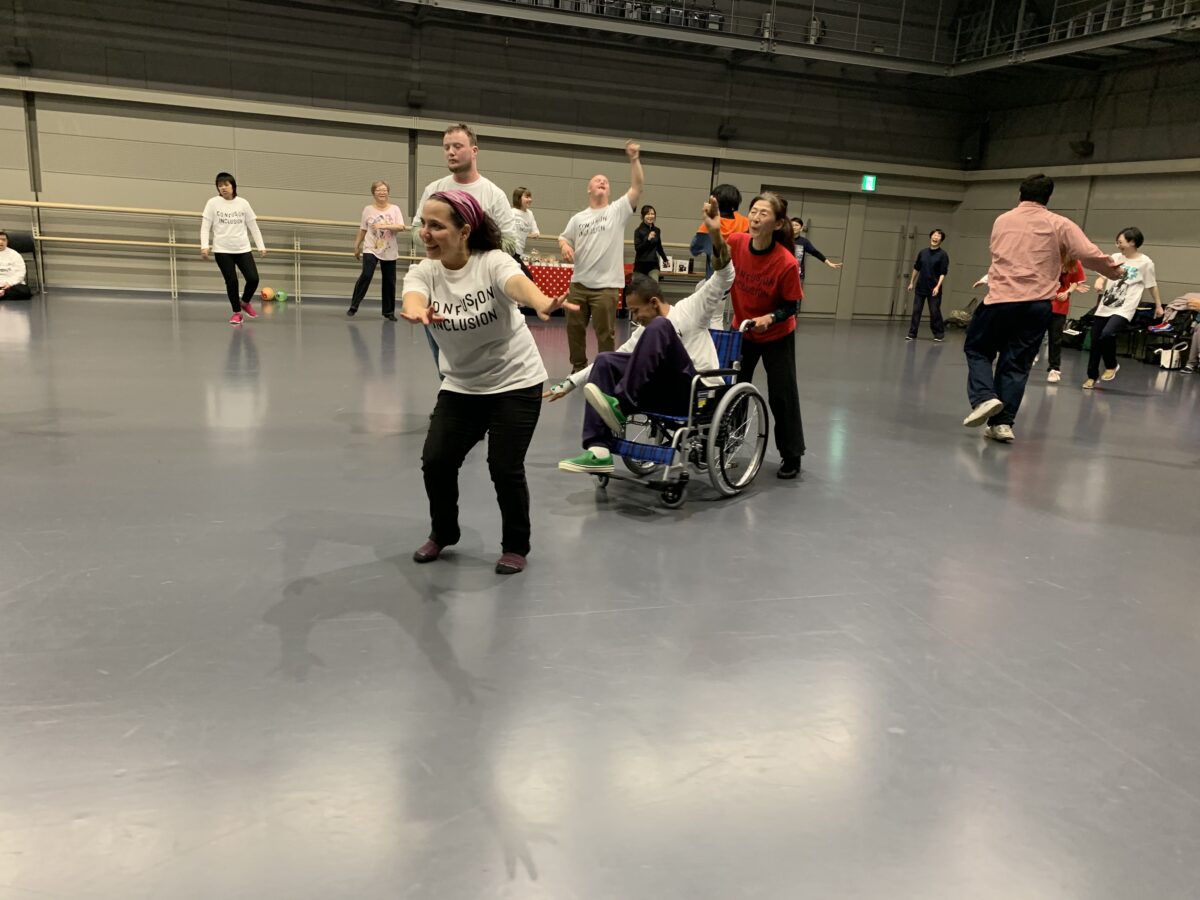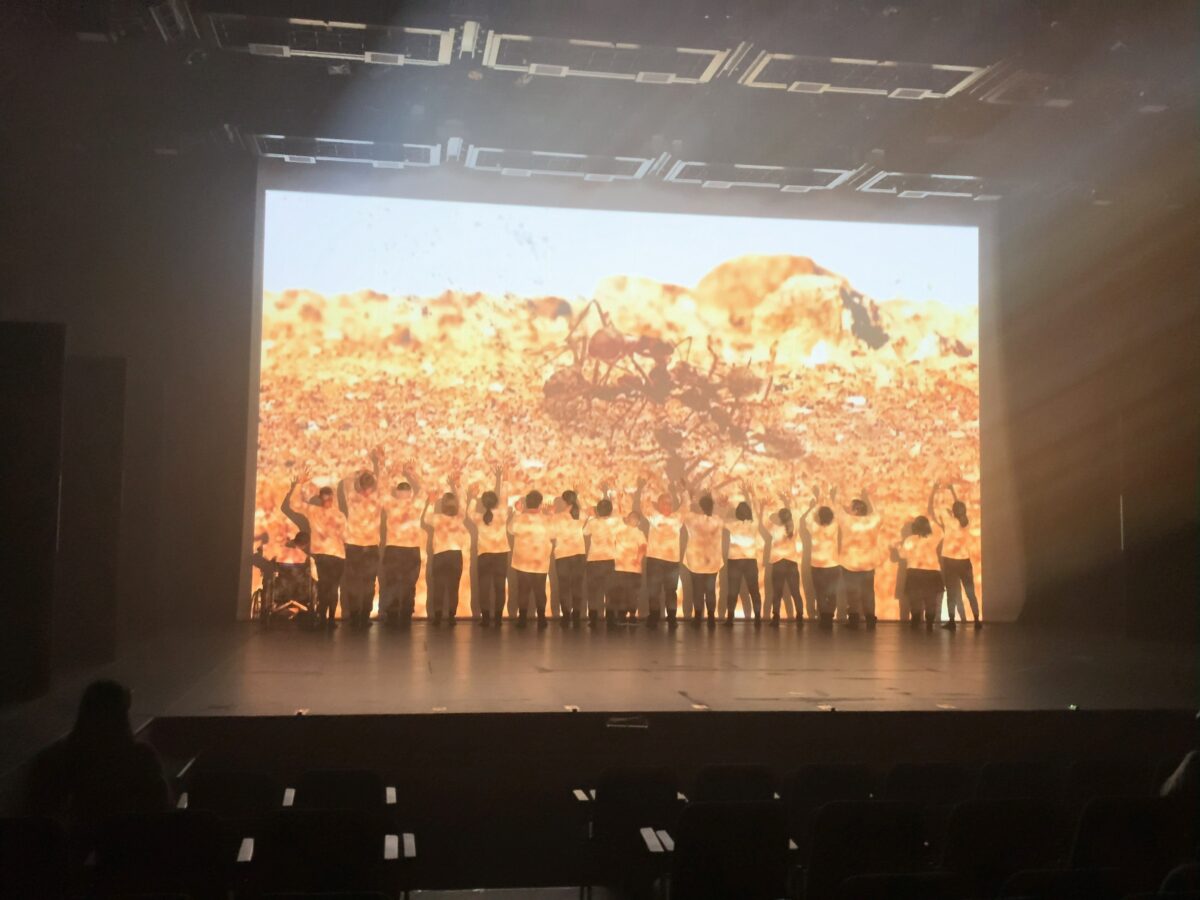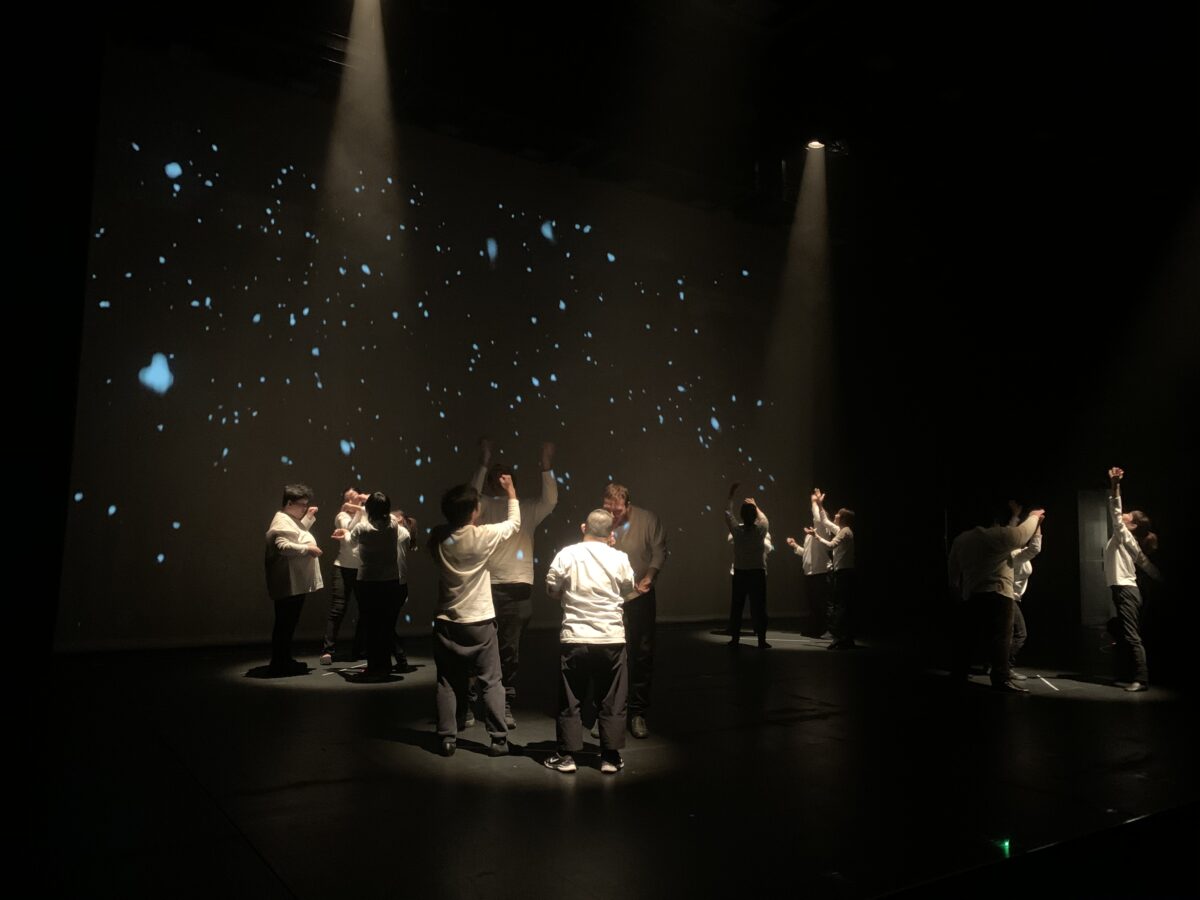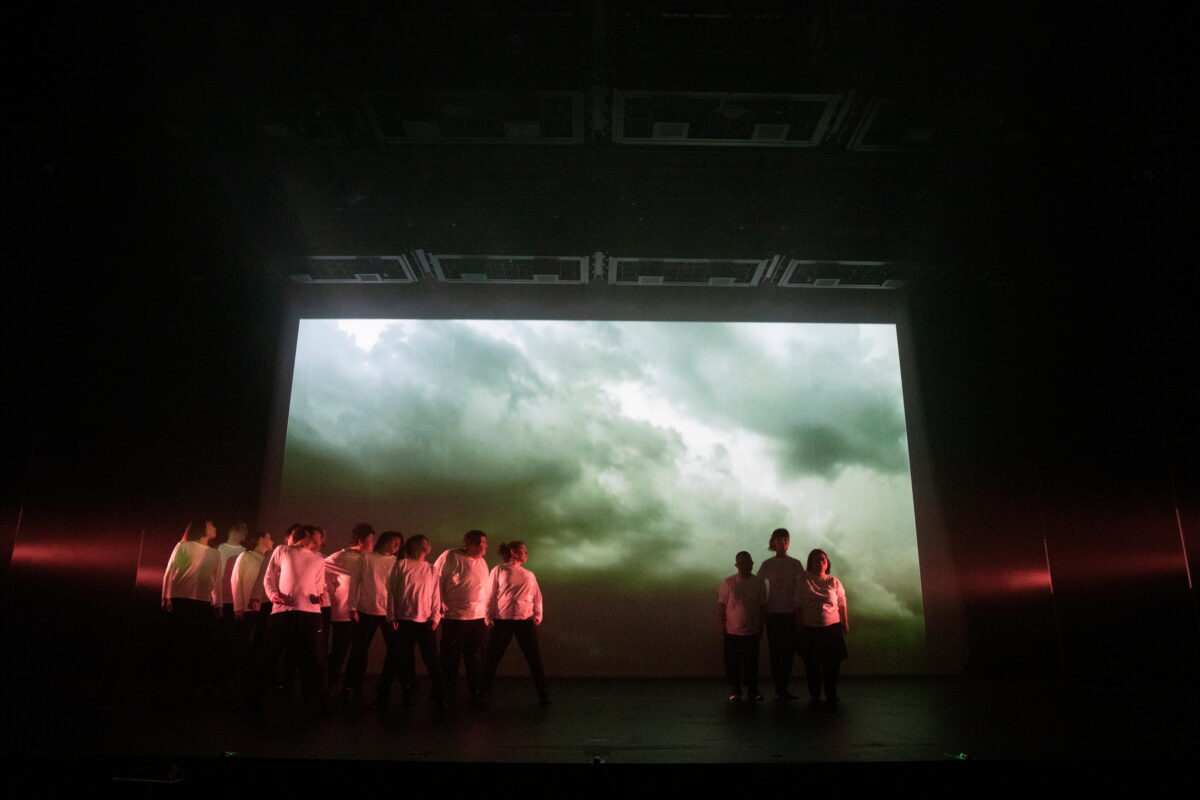 Rena
Then the global pandemic of Covid-19 started, and you changed the direction of your activities, right?
Hikaru
I guess it's the same for any of us, but when Covid-19 spread two years ago, we couldn't do what we had envisioned anyway, and we were uncertain if we would be able to do it in the future. On the other hand, a new tool, online, has emerged.
That's how we came up with the new idea of creating a video work titled "For You" in 2020 to introduce our favorite things to friends who we can't see because of the distance.
It took five months to complete the work, including an online conference with Japanese-English interpreters, sharing with dance instructors and staff members, deciding on a theme for the members, arranging the schedule with photographers, and finding shooting locations.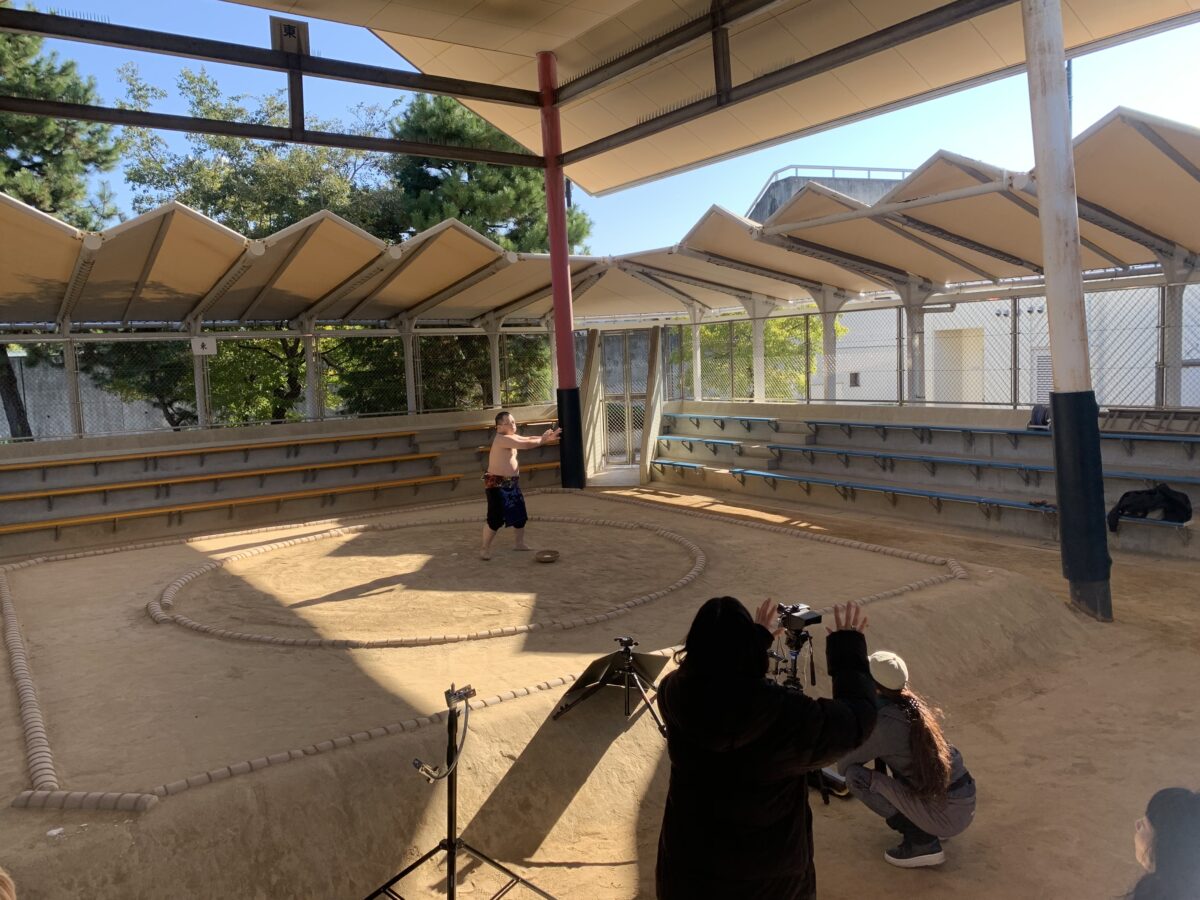 Rena
What are some of the insights you have learned from switching to online?
Hikaru
It was a disappointment, of course, that many people, not just the people with special needs, lost their stage and their opportunities to perform. But at the same time, I also had the feeling that the world had caught up with the disabled.
Until that point, I was working hard to assert that people with disabilities can and should have the opportunity to perform, but they don't, so we'll make one! I was like "People look, I'm doing it!" But I realized that everyone else couldn't do the same thing as they used to, and we didn't have to work so hard anymore. I felt that I could do it with the people who are right here, now.
Rena
You mentioned that we are right here now, and the subtitle of your 2021 project, "CONFUSION INCLUSION Presence," means "being right here now," isn't it? How did the situation in Covid-19 lead you to this theme?
Hikaru
There was one thing I hadn't been able to achieve for a long time. That is, only certain people are involved in CONFUSION INCLUSION. Not just in this project, but whenever there was an opportunity to perform, the cast tended to be fixed, and many people with severe disabilities or people who had difficulty traveling were not able to participate on stage.
While I was hoping that we could somehow do both of these things, I was also aware of the fact that using a theater for performances is directly related to publicize our work, so I found great meaning in that as well.
I think it was a big step forward that we were able to deal with this issue through the Covid crisis.
Rena
What was the content of "Presence"?
Hikaru
We started by welcoming and meeting artists and facilitators to the places where people with severe disabilities or other reasons that make it difficult for them to go outside.
We divided the time period into three topics based on the theme of things that are invisible or too common to be conscious of.
"Nearby Plants: Art," "Nearby Sounds: Music," and "Me: Dance."
The three groups, Lutheran Services from Australia, a new participant Saitama Fukko from Kumagaya City in Saitama Prefecture, and POPEYE, each held art workshops, created works, and presented and exchanged them online.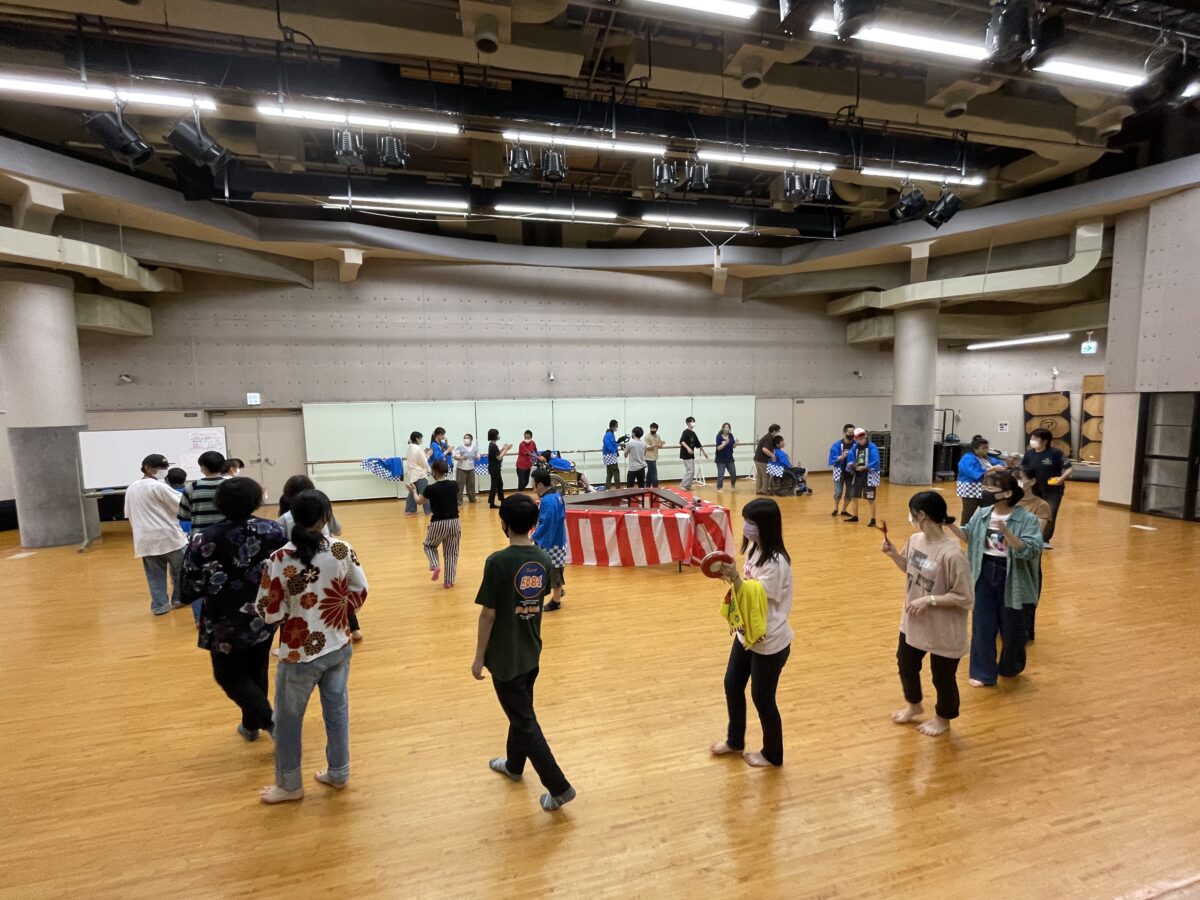 Rena
It's a very mixed and innovative process that involves many more people and time frames.
Hikaru
Each of us tried to experiment with where we were, without seeking outcomes.It was really a mess, a lot of confusion, and we were confused too!
I guess we didn't get to the point of inclusion, and not everything went well.
But, it was very fulfilling!
Reaching to a very diverse people. Challenges lead to Changes.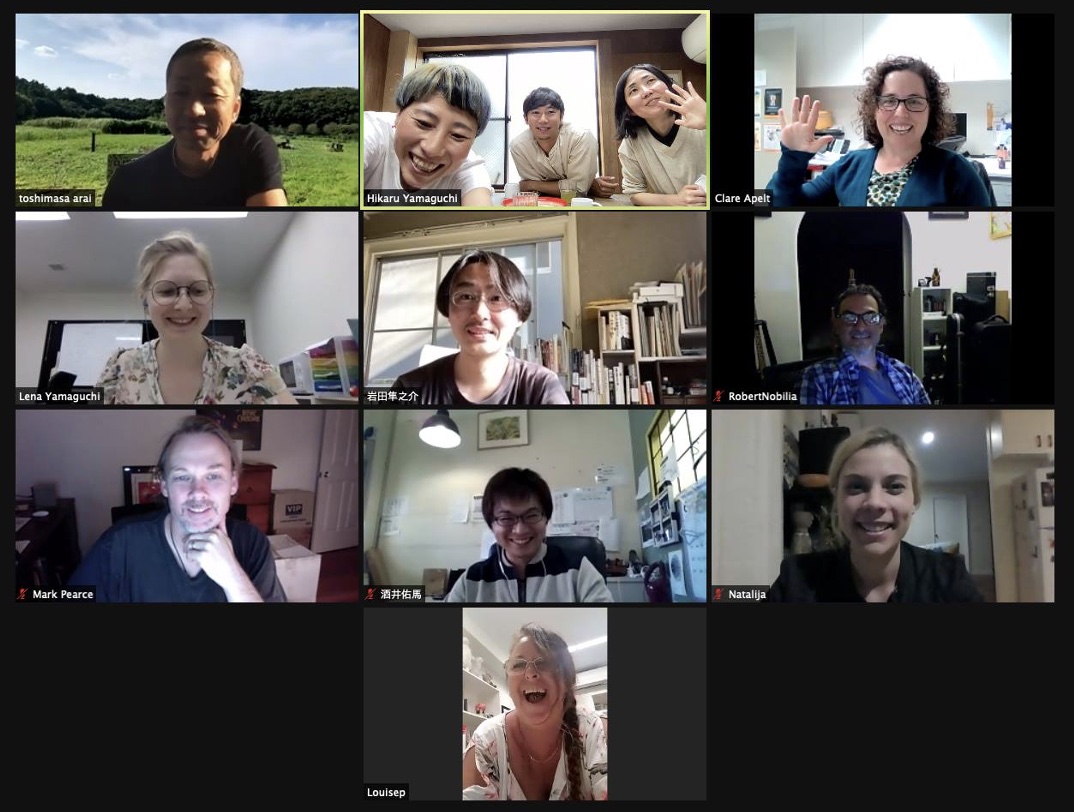 Rena
I'd like to know how you feel now that you have completed the 2021 workshop and the exchange of presentations online.
Hikaru
The other day, Claire, Mr. Arai from Saitama Fukko and I had a review meeting as organizers. We all agreed that the project was leading to the next step.
We're happy with what we've done this time, so we're going to continue to do our work.
Clare
It's been a very exciting year. This year has been an experimental one for Lutheran Services, as we have had the opportunity to work with new people: art at a mental disability center, music at a workshop with young people who have been struggling to live, and dance at the same keystone as before.
This way of operating is made possible by POPEYE's willingness to share grants and funds with other organizations. It is truly amazing and we are grateful for it.
Hikaru
I am not familiar with the details of the circumstances for each young person who participated in the music part, but it seems to have been a remarkable change. We shared artwork and had a conversation in the zoom meeting, and I received a comment afterwards that it was amazing that they were able to sit and stay calm on the screen. They were able to stay seated on zoom for the entire 90 min. of the meeting, whereas normally they would have been distracted or simply disappeared. Not only in the actual workshop, the staff realized that people can change so much by seeing those aspects of the program.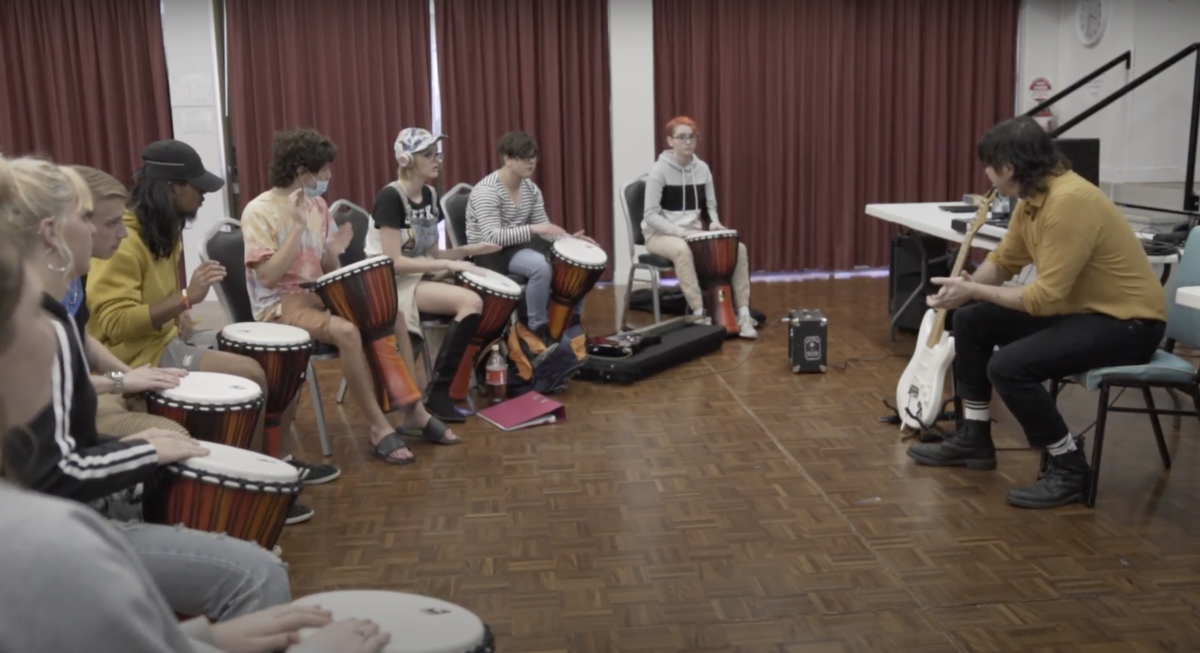 Clare
I think the workshop was also well organized, allowing people to come and participate on the spot. I also felt that the positive and affirming experience of using instruments such as rap, rock, drums, synthesizers, and keyboards immediately took the form of music and caught the interest of the young people.
Hikaru
I love how the people who participate in the project easily go beyond our expectations. When I encounter such a moment, I feel "Oh, I'm so happy to have worked with everyone here!" and my joy spread like a ripple.
Clare
The staff members are all different, some continuing to be actively involved in projects and others just starting to work together. Covid-19 is expanding, and it's a lot of work, but I think the concept is growing in a very positive way.
Hikaru
When we started this project, we had no idea that it would reach out to such a diverse group of people. It's quite amazing!
Rena
I think it's wonderful that they have implemented the very concept of "Confusion and Inclusion."
A phrase "negative capability*" came to my mind. It means the ability to accept the uncertain or unresolved, or the ability to endure the unknowable while keeping it unknown. I've been hearing this a lot lately. It is just my thought, but through your talk, I felt that "negative capability" is one of the ways of inclusion, and that your project is experimenting with the possibilities that arise from it.
*negative capability
A phrase used by poet John Keats to describe the ability to perceive and recognize truths beyond the reach of consecutive reasoning. (Wikipedia)
Clare
I've never heard the phrase "negative capability" before, but I really like it. Believe in uncertainty and enjoy it. I try to be flexible in any circumstances.
Art can empower people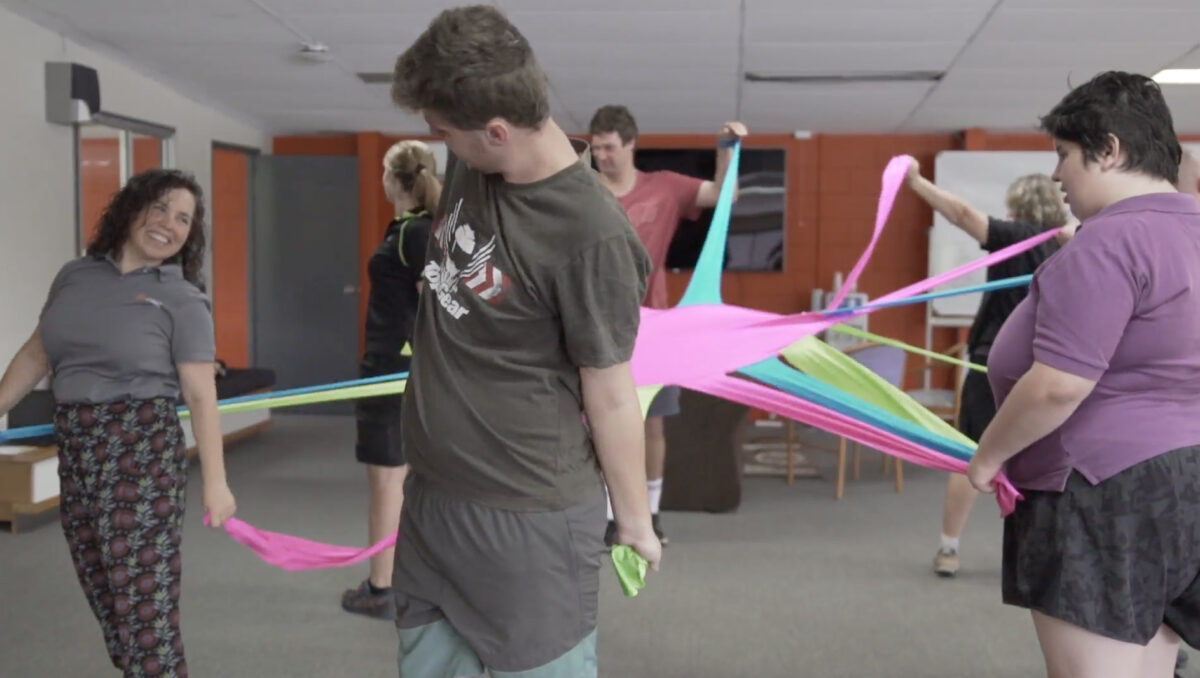 Rena
I watched your videos and performances (linked at the end of this article). There were many works that moved and swayed my heart.
I guess this would be called art work, but honestly, I still don't really know what art is. I would like to know what art means to you both now.
Hikaru
What is art? I wonder what it is. It's hard to describe.
It used to be a challenge for me a while ago. Now I guess it is communication.
Just as with the CONFUSION INCLUSION and POPEYE's work, it is expanding into new relationships and developments with people that we had not expected. We've come to the next level from the days when we were so busy trying to reach out to the world.
I feel relieved somehow, and also I have a sense that I am now able to have rich communication with people with disabilities and new people.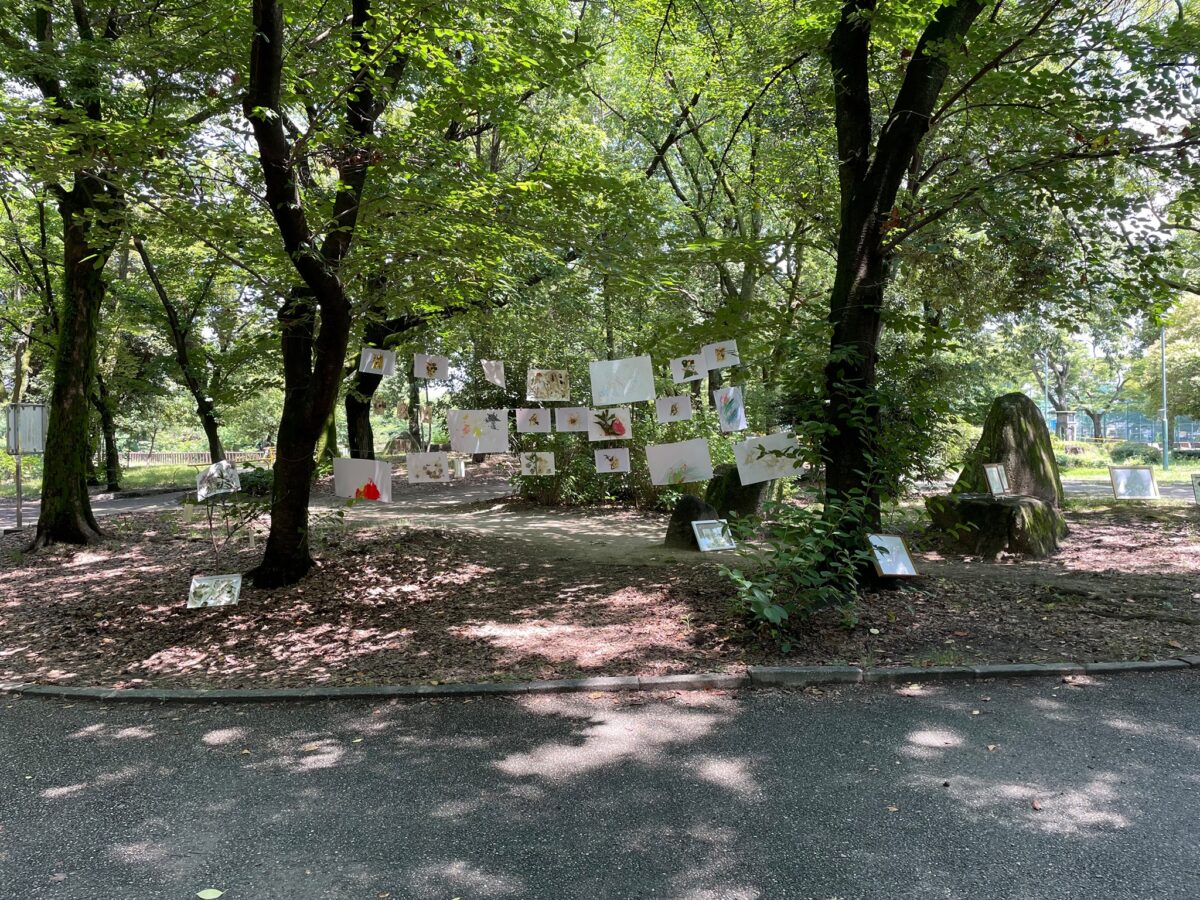 Clare
For me, it's not only about form, but it's a place open to everyone and where people feel safe. I think it is a place where anyone can explore, anyone can experiment, and it is a process.
There should be a certain goal whether it is art, dance, or music, but I think there are many ways to get involved in the process, such as creativity, problem solving, or just having fun, depending on the person.
Rena
Communication, a safe place, and a process. When we think of art, we tend to only focus on the output of the work, but everything that leads up to it, you consider art, don't you?
Hikaru
When "CONFUSION INCLUSION" started, there were of course a lot of differences in language and culture. It's confusing to meet people who have completely different backgrounds, but even so, I've enjoyed the fellowship.
I think it's the inspiration and the art that empowers people. And this project has made a lot of people aware of that.
Clare
Cooperation is the foundation of all activities. Since art is a means to that end, I think relationships are essential.
We have been able to continue working on this project with great flexibility and passion, and I believe that we are all working for our own growth and happiness.
The fact that Hikaru and I share the same kind of work at both ends of the earth gives me a lot of strength. I am always grateful for your support, Hikaru!
Rena
I imagine six years of project work under Covid-19 must have been difficult. However, both of you are taking on new challenges and enjoying the process, and talking about how unexpected or surprising it was, and trying to find the way forward. I feel that the way you two are and your relationship, which is continually changing, has broadened my perspectives.
I hope the article will reach people who are interested in art or involved in projects and creation. Thank you very much for sharing your story with us today!
Information and Archives of CONFUSION INCLUSION Activities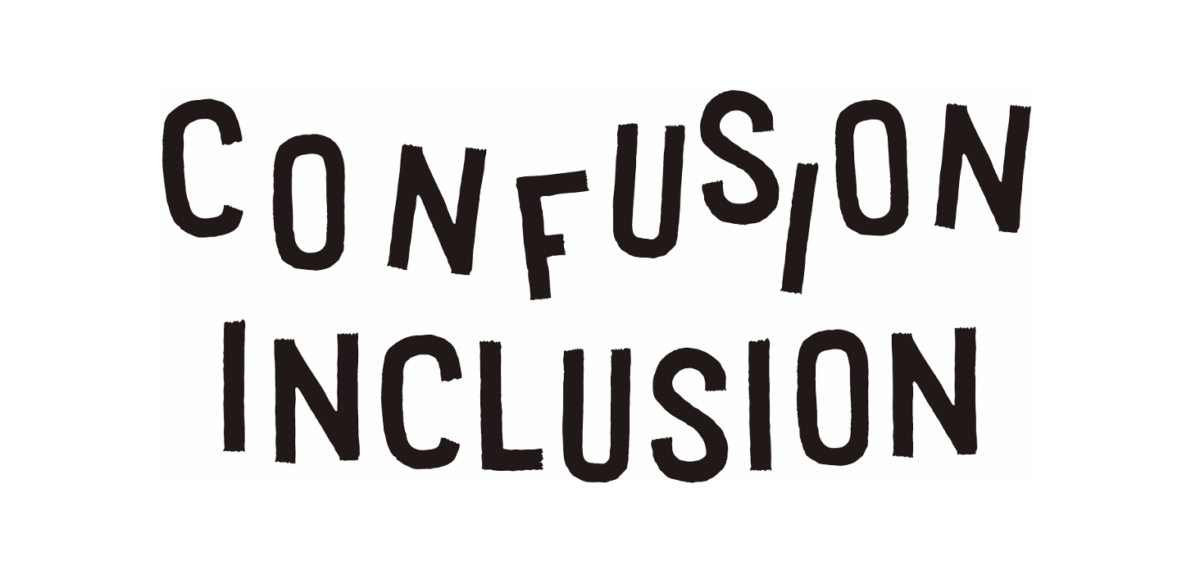 >-Ugoku Karada, Cross the Ocean- in 2016
>-Ugoku Karada, Experience foreign countries- in 2017
Started collaboration with Lutheran Services, an Australian welfare organization. Traveled to Australia to present a dance workshop and performance.
>-HIP HOP INCLUSION- in 2018
Members of Ugoku Karada participate in the HIP HOP INCLUSION held at Lutheran Services.
>-Ugoku Karada, Link the Ocean- in 2019
As a project to promote cultural and artistic activities by people with disabilities, the Agency for Cultural Affairs invited the Keystone Crew from Australia to conduct a dance workshop and performance.
Performance at Aichi Arts Center, Small Hall
>-For You- in 2020
>-Presence- in 2021
Credit title
>Courtesy of images: NPO POPEYE
>Translate: Kana member of mazecoze Laboratory/ a freelance concierge and translator
>Interpreter: Yui
>writing: Rena Chief Editor of mazecoze Laboratory
研究員プロフィール:kana
コンシェルジュ、翻訳家
米国大学にてElementary Educationの学位取得。
外資系ホテルでコンシェルジュを経て、独立。
フリーランスでコンシェルジュ業、翻訳等の仕事をしながら、steam教育、gifted 発達障害等ダイバーシティ勉強中。
→ 「kana」の関連記事を見る